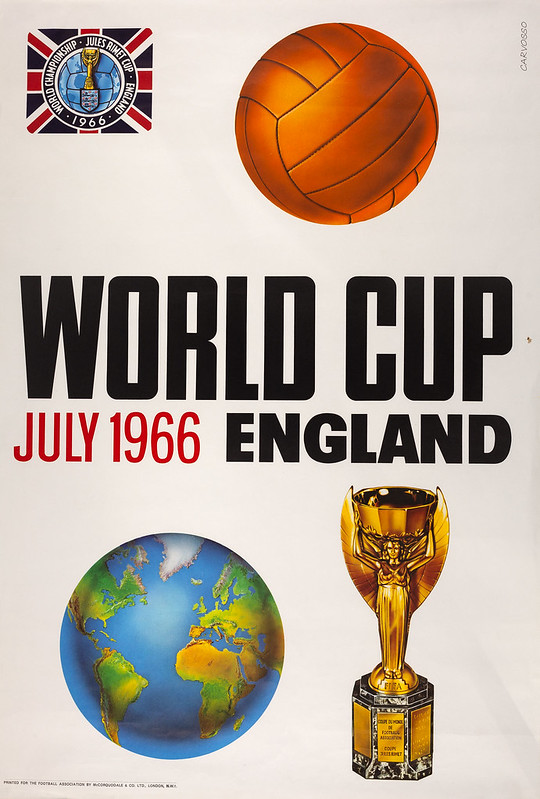 Final Replay led the #fullcolour66 project, in partnership with Alzheimer's Society, to give football fans the chance to watch the whole of the 1966 World Cup Final between England and West Germany in full colour, for the first time in history.
This special film restoration project recaptured the magic of England's greatest sporting achievement so that fans can watch, for the first time ever in colour, the full-length match when England beat West Germany 4-2 and Sir Geoff Hurst scored his amazing hat-trick.
The old black & white footage was restored and colourised in the first half of 2021 by specialists in New Zealand, India, London and the USA.
The 1966 World Cup Final was broadcast on TV in black & white and the original 35mm colour film no longer exists. It was discarded on the cutting room floor in 1966 when the World Cup tournament film editing was completed. All we had left – until now – was the grainy black & white footage and a few precious colour highlights – a vital reference source for the restoration.
This £300k project was created and led by the team at Final Replay over 9 months. Restoration and colour grading was undertaken by Park Road Post Production in New Zealand, whose credits include The Lord of The Rings and The Hobbit trilogies, and the acclaimed WWI film They Shall Not Grow Old. BAFTA-nominated West Wing Studios undertook the painstaking colourisation work.
#fullcolour66 has brought this incredible match back to life – so that fans can enjoy reliving the six goals, extra time and excitement all over again – and help preserve an important element of England's sporting heritage for future generations. Wembley's green turf, England in red and white, The Queen in a bright yellow outfit – the footage is a gem.
The film was aired for the first time ever – on the night before England's Euro 2021 Final at Wembley – on Channel 4 on 10 July 2021.
To order your limited edition souvenir DVD of the match in full colour please visit our shop – we are publishing 1966 of this edition unsigned for £19.66 each and 1966 signed by Sir Geoff Hurst for £66 each. The DVDs are on sale now and in stock. A share of profits from the project until 2031 will be donated to our charity partner Alzheimer's Society.